Essential Minerals for a Healthy Diet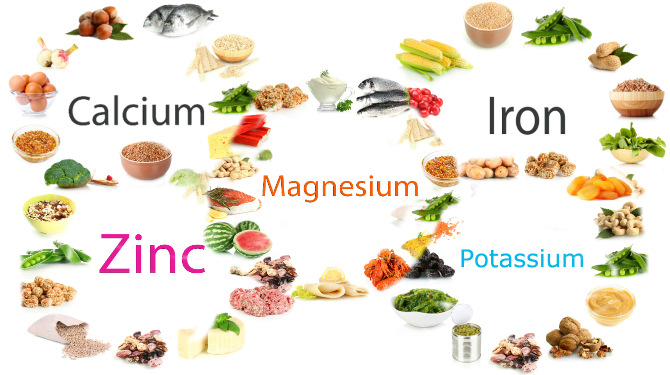 Minerals are vital nutrients that are essential for maintaining good health
While many people focus on the importance of vitamins in their diet, minerals play an equally important role in supporting various bodily functions. In this article, we will explore the different essential minerals that our bodies need and how they contribute to our overall well-being
Calcium
Calcium is a mineral that is well-known for its role in building strong bones and teeth. It is also essential for muscle contraction, nerve function, and blood clotting. Calcium is found in dairy products, leafy greens, and fortified foods such as orange juice.
Iron
Iron is important for the formation of red blood cells, which carry oxygen throughout the body. It also plays a role in the immune system and the metabolism of energy. Iron can be found in red meat, poultry, fish, beans, and leafy greens.
Magnesium
Magnesium is involved in over 300 biochemical reactions in the body, including muscle and nerve function, energy production, and the regulation of blood sugar levels. It is found in whole grains, nuts, seeds, and leafy greens.
Potassium
Potassium is important for maintaining healthy blood pressure and proper fluid balance in the body. It is also involved in muscle and nerve function and the metabolism of carbohydrates. Potassium can be found in bananas, potatoes, spinach, and beans.
Sodium
Sodium is necessary for maintaining proper fluid balance in the body and for nerve and muscle function. However, too much sodium can lead to high blood pressure and other health problems. Sodium is found in many processed and packaged foods, so it is important to read food labels and consume sodium in moderation.
Zinc
Zinc is important for the immune system, wound healing, and the senses of taste and smell. It is found in red meat, poultry, seafood, and beans.
These essential minerals are just a few of the many minerals that our bodies need for optimal health. While it is possible to obtain these minerals through a well-balanced diet, some people may need to take supplements to meet their recommended daily intake. It is important to talk to a healthcare professional before starting any supplement regimen.
In conclusion, minerals play a crucial role in maintaining good health. By consuming a variety of nutrient-rich foods, we can ensure that our bodies receive the essential minerals they need to function properly.